In album:

Pete's Cycle Company, Inc. BEL AIR
Pete's Cycle - We are the No. 1 Baltimore's used and new vehicle dealer for all types of motorcycles, watercraft, ATVs, and generators. Call (410) 879-3586.
Polaris Holiday Sales Event happening NOW at Pete'
»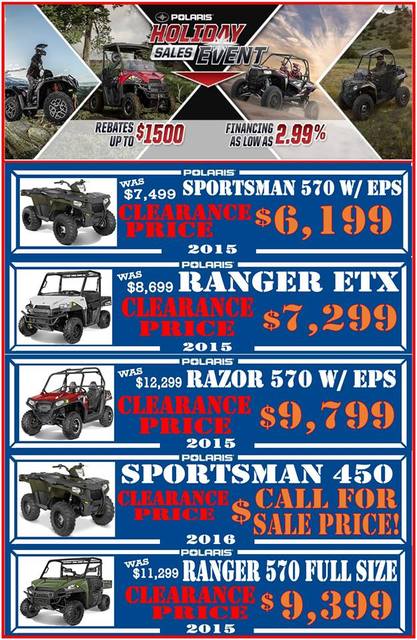 We offer Lay-A-Way! Come and speak to a Salesman about our deals today!

#Polaris #Holiday #Sales #Layaway #PetesCycle

http://goo.gl/Det6G1
Commentaires
Ajouter un commentaire
S'il vous plaît connectez-vous pour pouvoir ajouter des commentaires !